Přehled článků, novinek a informací z HEY RADIA: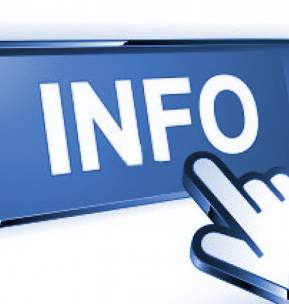 Radio HEY již před časem avizovalo spuštění vlastního e-shopu. Dnes tedy spouštíme tzv. ověřovací provoz. Co to znamená, kde náš eshop najdete a co si v něm budete moci zakoupit se dočtete dále...

Od neděle 19. dubna si můžete užívat poslechu dopoledního vysílání s průvodním slovem našeho nového kolegy - Petra Havla. Vysílá z našeho středočeského studia, a to nově každou neděli od 9 do 12 hodin. Repríza pořadu Playlist-Music se proto přesouvá z 10:00 na 8:00 hodinu ranní. Více
zde>>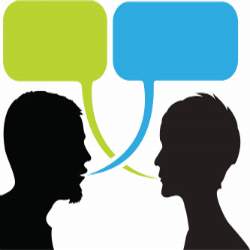 Ve studiu Radia HEY jsme měli i tento týden dalších několik zajímavých hostů. V pondělí to byla kapela KABÁT! Sestřih rozhovoru, který vedl Milan s jednotlivými členy kapely si můžete poslechnout dodatečně
zde>>
Na stránkách HEY Radia jsou právě
4
lidé
HEY Radio Vás vítá, jste tu jako
neznámý posluchač
.
Zaregistrujte se
Aktuální program | Právě nyní ON AIR:
Pro více info o moderátorovi dnešního rána klikněte na jeho foto.


Z vysílacího studia Vás dnešním vysílacím blokem provází Tomáš Vladeka! Tomáš má připraveny aktuality, nejrůznější informace, ale také hudební novinky, zkrátka samou skvělou muziku. :-)
Svá přání směřujte do studia: studio@heyradio.cz nebo na tel. 773 222 893
Přehled programu na čtvrtek | Podrobně: zde>>
---
Historie odehraných songů:
8:57   INACTION - My Feelings For You
8:53   FAITH NO MORE - A Small Victory
8:49   DEEP PURPLE - Hush [30th Anniversary Remaste
8:46   KISS - Rock And Roll All Nite
8:43   KABÁT - Projdu Zdí
8:37   ONE DESIRE - Down And Dirty
8:30   MAJESTICA - Above the Sky
8:27   WOHNOUT - popojedem
8:22   PRIMAL FEAR - Born Again
8:16   GOTTHARD - Eagle
8:12   EDGUY - Save Me
8:09   AC/DC - T.N.T.
8:04   UNISONIC - Exceptional
8:00   JUDAS PRIEST - Lightning Strike
7:55   SYMPHONITY - DREAMING OF HOME - Symphonity - Dreaming of Home
7:51   DYNAZTY - Heartless Madness
7:42   TINA TURNER - Steamy Windows
7:38   GOTHARD - Vision
7:34   FIREHOUSE - Unbelievable
7:30   RYBIČKY 48 - Slibuju, ze nebudu pit
7:26   GREEN DAY - Blood, sex and booze
7:22   OZZY OSBOURNE - Straight To Hell
7:15   LUCIE - Dotknu se ohně
7:12   ALICE COOPER - From The Inside
7:08   JOE COCKER - What Becomes of the Brokenhear
7:03   GUNS N ROSES - Welcome To The Jungle
6:58   ŠKWOR - Kolikrat...
6:54   ASIA - Heat Of The Moment
6:50   FM - Does It Feel Like Love
6:46   BON JOVI - We All Fall Down
6:41   HAMMERFALL - Dominion
6:35   BRUCE SPRINGSTEEN - Bobby Jean
6:31   AEROSMITH - Rag Doll
6:28   KRAUSBERRY - Na hrad!
6:25   JUDAS PRIEST - Breaking the Law
6:20   SCORPIONS - Under the Same Sun
6:16   SKILLET - Anchor
6:10   CHRIS DE BURGH - High On Emotion
6:05   HUDBA PRAHA - Na Žofíně
6:01   DAVID BOWIE - Tonight
6:01   06:00 - Dobre ráno se Standou
5:58   JIMI HENDRIX - Purple Haze (1970)
5:00   TOMÁŠ RADA - Hudební výročí
4:58   BLACK SABBATH - Wicked World (2009 - Remaster)
4:53   ROBBIE WILLIAMS - No Regrets
4:49   ZZ TOP - I Don't Wanna Lose, Lose, You
4:45   QUEEN - Save Me
4:40   MAGNUM - Not Forgiven
4:36   KROKUS - Too Hot (2010)
4:33   ANOUK - Nobody's Wife
4:27   BON JOVI - Keep the Faith
4:24   ALEŠ BRICHTA - Nemám
4:20   THE CONNELS - '74-'75
4:16   DYNAZTY - Waterfall
4:11   DEF LEPPARD - Pour Some Sugar On Me (Origina
4:08   MAX JASON MAI - Last Forever (Miro Šmajda)
4:04   MERCURY REV - In a funny way
4:00   FIREHOUSE - Unbelievable
3:56   LINKIN PARK - Iridescent
3:53   JAKSI TAKSI - Zachovejte paniku
3:49   FIVE FINGER DEATH PUNCH - Inside Out [Radio Edit] [Bonus
3:46   SURVIVOR - Burning Heart
3:41   LITA FORD & OZZY OSBOURNE - Close My Eyes Forever
3:36   TUBLATANKA - Laska drz ma nad hladinou
3:33   THE DANDY WARHOLS - We Used To Be Friends
3:29   THE ROLLING STONES - Start Me Up
3:26   ASIA - Sole Survivor
3:22   AGAINST ME! - Because Of The Shame
3:17   RAINTIMES - I Need Tonight
3:13   BRYAN ADAMS - Have You Ever Really Loved A W
3:06   MOTORHEAD - I Don´t Believe A Word
3:02   ELUVEITIE - The Call of the Mountains
2:57   EUROPE - Carrie
2:54   MICK JAGGER - Put Me In The Trash
2:51   QUEEN - Don't Stop Me Now
2:47   WHITESNAKE - Medicine Man
2:43   WOHNOUT - Hloupá písnička
2:40   THEN COMES SILENCE - Warm Like Blood
2:36   SLADE - Seven Year Bitch
2:33   DEEP PURPLE - Doing It Tonight
2:28   PINK CREAM 69 - Welcome the Night (Live)
2:23   UNISONIC - Your Time has Come
2:18   EUROPE - Bad Blood
2:14   ALICE COOPER - Dangerous Tonight
2:10   KATAPULT - Lesní Manekýn
2:06   AVANTASIA - Dying For An Angel
2:02   QUEEN - I Want It All
1:57   R-FORCE - Černá Lady
1:52   RUNNING WILD - Piece of the Action
1:50   WANASTOVI VJECY - Kdo se bojí nesmí do nebe
1:47   VIGO - Templáři
1:43   ENTWINE - Carry On Dancing
1:39   HELLOWEEN - Perfect Gentleman
1:32   METALLICA - Fade To Black
1:29   NAZARETH - This Flight Tonight
1:24   MAGNUM - Wild Angels
1:19   DEEP PURPLE - The Unwritten Law
1:15   ZZ TOP - My Head's in Mississippi
1:11   LENNY KRAVITZ - I Belong to You
1:08   SLADE - Born To Be Wild
1:03   ROBERT PLANT - In The Mood
1:00   AC/DC - Shot Down In Flames
0:58   MANIC STREET PREACHERS - Motorcycle Emptiness
0:55   ROXETTE - Sleeping In My Car
0:51   ROBERT PALMER - TV Dinners
0:47   TINA TURNER - Cose Della Vita
0:43   NICKELBACK - She Keeps Me Up
0:40   MARILYN MANSON - Rock Is Dead
0:36   GARY MOORE - Out in the Fields
0:31   HEART - I Want Your World to Turn
0:28   DAN CROLL - From Nowhere
0:24   ROD STEWART - The First Cut Is the Deepest
0:20   FLYLEAF - marionette
0:16   PHIL RUDD - When I Get My Hands On You
0:12   THE MICHAEL SCHENKER GROUP - Attack Of The Mad Axeman
0:09   AMARANTHE - Amaranthine
0:03   URIAH HEEP - Mistress Of All Time (Enlighte

------------------------ včera ------------------------
8.7.  23:58   SCORPIONS - Under the Same Sun
8.7.  23:54   BON JOVI - That's What The Water Made Me
8.7.  23:49   KOMUNAL - Ucet
8.7.  23:46   EXTREME - Wind Me Up
8.7.  23:42   ART OF DYING - Raining (feat. Adam Gontier)
8.7.  23:38   VAN HALEN - Runnin' With The Devil
8.7.  23:35   THE ROLLING STONES - (I Can't Get No) Satisfaction
8.7.  23:31   SEETHER - Breakdown
8.7.  23:27   SONATA ARCTICA - The Wind Beneath My Wings
8.7.  23:22   U.D.O. - Heart of Gold
8.7.  23:19   VYPSANÁ FIXA - Náklaďák
8.7.  23:15   HARLEJ - Proc Pocit Mám
8.7.  23:10   WOHNOUT - Volali
8.7.  23:03   BACHMAN - Oh My Lord
8.7.  23:00   PRIMAL SCREAM - Rocks
8.7.  22:04   TOMÁŠ RADA - Hudební výročí
8.7.  22:01   FATAL DAY - Decisions
8.7.  21:55   URIAH HEEP - Hard Way To Learn
8.7.  21:51   EUROPE - Rock The Night
8.7.  21:47   THE ROLLING STONES - Rain Fall Down
8.7.  21:42   GUANO APES - Quietly
8.7.  21:38   ROXETTE - Dangerous
8.7.  21:34   KOMUNAL - Zapalte nas
8.7.  21:30   ARAKAIN - Nenávidím
8.7.  21:26   THE RASMUS - Sail Away
8.7.  21:21   DEEP PURPLE - Fingers To The Bone
8.7.  21:13   WHITESNAKE - Can't Go On
8.7.  21:09   LED ZEPPELIN - Rock And Roll
8.7.  21:05   RYBICKY 48 - Slibuju ze nebudu pit
8.7.  20:57   ZERO, PPM - Lokomotiva
8.7.  20:52   IRON MAIDEN - Doctor, Doctor
8.7.  20:48   ROCKTOM - Magdalena
8.7.  20:38   QUEEN - Ride the Wild Wind
8.7.  20:33   VITKOVO KVARTETO - Prazskej demon
8.7.  20:29   ALICE COOPER - Poison
8.7.  20:21   UNISONIC - For the Kingom
8.7.  20:18   KAISER CHIEFS - Ruby
8.7.  20:12   LEO MORACCHIOLI - Beds Are Burning
8.7.  20:07   ACCEPT - Metal Heart
8.7.  20:03   KRUCIPÜSK - Laska je kurva
8.7.  20:00   SKWOR - My slzy neuvidis
8.7.  19:56   KABÁT - V pekle sudy válej
8.7.  19:53   VESPER - Blbej letni song
8.7.  19:50   ARCTIC MONKEYS - Diamonds Are Forever
8.7.  19:45   DAVID BOWIE - Space Oddity
8.7.  19:40   THE ROLLING STONES - Wild Horses
8.7.  19:33   JIMI HENDRIX - Hey Joe
8.7.  19:31   THE HOLLIES - I'm Alive
8.7.  19:29   DAVE CLARK FIVE - Over And Over
8.7.  19:24   JOAN OSBORNE - One For Us
8.7.  19:20   DEPECHE MODE - Enjoy the Silence
8.7.  19:16   LYNYRD SKYNYRD - Sweet Home Alabama
8.7.  19:09   THE ALLMAN BROTHERS BAND - Don't want you no more
8.7.  19:03   ENDEE - Reason
8.7.  18:57   TRAKTOR - Artefuckt
8.7.  18:52   BLANC FACES - Sorry for the Heartache
8.7.  18:47   DEEP PURPLE - Solitaire
8.7.  18:44   ZZ TOP - Tube Snake Boogie
8.7.  18:40   AC/DC - Thunderstruck
8.7.  18:36   HORKÝŽE SLÍŽE - L a G Song
8.7.  18:33   SCORPIONS - Ruby Tuesday
8.7.  18:03   MAGAZÍN RADIA HEY! - Barevný svět (středa)
8.7.  17:58   SMASHING PUMPKINS - Bullet With Buterfly Wings
8.7.  17:53   BLACK SABBATH - She's Gone
8.7.  17:49   KOLLER DAVID - Ohen
8.7.  17:42   EUROPE - Prisoners in Paradise
8.7.  17:39   WALDA GANG - Na jednu noc
8.7.  17:26   METALLICA - Remember tomorrow
8.7.  17:19   GREEN DAY - 21 Guns
8.7.  17:16   RED HOT CHILI PEPPERS - Scar Tissue
8.7.  17:06   AEROSMITH - Janie's Got a Gun
8.7.  17:01   DEEP PURPLE - Loosen My Strings
8.7.  16:56   ŠKWOR - Mý slzy neuvidíš
8.7.  16:53   J.J. CALE - Cocaine
8.7.  16:49   ROCK STRING - Vstříc osudu
8.7.  16:46   TRILOBIT ROCK - Vyznání
8.7.  16:41   ISSA - River of love
8.7.  16:36   WOHNOUT - Depardieu
8.7.  16:32   NAZARETH - Every Time It Rains
8.7.  16:28   VILÉM ČOK - Holky rohypnolky
8.7.  16:23   OZZY OSBOURNE - Mama, I'm Coming Home
8.7.  16:20   OLIVER ONIONS - Sandokan
8.7.  16:16   VOLBEAT - Lonesome Rider (Feat. Sarah Bl
8.7.  16:12   ORIANTHI - Woodoo Child
8.7.  16:07   KISS - Crazy Crazy Nights
8.7.  16:04   KATAPULT - Lesní Manekýn
8.7.  16:01   BRYAN ADAMS - Room Service
8.7.  15:54   XIII. STOLETÍ - Nevesta temnot
8.7.  15:49   AVANTASIA - Maniac
8.7.  15:46   THE CURE - Friday I'm In Love
8.7.  15:41   MICK JAGGER - Lucky In Love
8.7.  15:37   T.N.S. - Divnej kočí
8.7.  15:24   DEF LEPPARD - Love Bites
8.7.  15:21   STEREOPHONICS - Local Boy In The Photograph
8.7.  15:17   PRINCE - Cream
8.7.  15:13   BON JOVI - Beautiful World
8.7.  15:08   VAN HALEN - I'll Wait
8.7.  15:04   ZZ TOP - Chartreuse
8.7.  15:02   ENDEE - Pohroma
8.7.  14:56   BON JOVI - I'm Your Man
8.7.  14:52   BLANC FACES - It's a Little Too Late
8.7.  14:50   VILDA ČOK - Na Vaclavskym Vaclavaku (Country)
8.7.  14:46   JIRÍ SCHELINGER - Nám Se Líbí
8.7.  14:42   THE MICHAEL SCHENKER GROUP - Into The Arena
8.7.  14:37   FM - Tatto Needle
8.7.  14:31   THE DOORS - Light My Fire
8.7.  14:27   AC/DC - Moneytalks
8.7.  14:23   VIKTOR DYK - Aby se líbilo
8.7.  14:18   OZZY OSBOURNE - My Little Man
8.7.  14:14   MAGNUM - See How They Fall
8.7.  14:10   THE ROLLING STONES - Brown Sugar
8.7.  14:06   LED ZEPPELIN - D'Yer Maker
8.7.  14:01   JOAN OSBORNE - One Of Us (1996)
8.7.  13:58   DEEP PURPLE - Sometimes I Feel Like Screamin
8.7.  13:55   UGLY KID JOE - My Old Man
8.7.  13:51   KISS - All for the Love of Rock & Rol
8.7.  13:45   METALLICA - Astronomy
8.7.  13:41   AGAINST ME! - The Western World (Goldentone
8.7.  13:38   PORTLESS - Check My Sound
8.7.  13:35   SLADE - Sing Shout Knock Yourself Out
8.7.  13:31   ZZ TOP - I Don't Wanna Lose, Lose, You
8.7.  13:27   QUEEN - Save Me
8.7.  13:22   MR. BIG - Alive And Kickin'
8.7.  13:17   XIII. STOLETÍ - Karneval
8.7.  13:14   ACE FREHLEY - Till The End Of The Day
8.7.  13:10   DEF LEPPARD - Let's Go
8.7.  13:05   PRETTY MAIDS - Tortured Spirit (Rerecorded)
8.7.  13:02   DAVID PET - Útěky
8.7.  12:57   U2 - Mysterious Ways
8.7.  12:54   SABATON - Resist And Bite
8.7.  12:51   B.J. THOMAS - Raindrops Keep Fallin' on My H
8.7.  12:47   PINK FLOYD - Run Like Hell
8.7.  12:42   EDGUY - Holy Water
8.7.  12:39   HORKÝŽE SLÍŽE - L a G Song
8.7.  12:33   ZERO - Lokomotiva
8.7.  12:31   WO.CO.DE. - Jednou
8.7.  12:26   WHITE TOWN - Your Woman
8.7.  12:22   OSCAR BENTON - Bensonhurst Blues
8.7.  12:17   QUEEN - One Year Of Love
8.7.  12:14   SUPPORT LESBIENS - You Are My Star
8.7.  12:08   LUCIE - Dotknu se ohně
8.7.  12:05   STATUS QUO - Backbone
8.7.  12:01   STEYSKY - Prázdná ulice
8.7.  11:55   PLACE VENDOME - Heaven Lost
8.7.  11:51   VLADIMÍR MIŠÍK - Obelisk
8.7.  11:47   KEKS - Kamion
8.7.  11:39   WHITIN SILENCE - Children of Light
8.7.  11:35   ONE DESIRE - Down And Dirty
8.7.  11:31   KABINET - Chce se mi řvát
8.7.  11:26   BON JOVI - Bad Medicine
8.7.  11:23   MANIC STREET PREACHERS - His Last Painting
8.7.  11:18   BLINK-182 - Always
8.7.  11:15   RED HOT CHILI PEPPERS - By The Way
8.7.  11:08   PAVEMENT - Range Life
8.7.  11:05   DOCTOR P.P. - Sabráž
8.7.  11:01   JETHRO TULL - Living In The
8.7.  10:51   LED ZEPPELIN - That's The Way
8.7.  10:48   KULA SHAKER - Hush
8.7.  10:45   MIKE OLDFIELD - Shadow on the wall (with Roger
8.7.  10:41   RED DAWN - I'll Be There
8.7.  10:36   GENESIS - Man On The Corner
8.7.  10:32   POWERWOLF - Out in the Fields
8.7.  10:28   FIVE FINGER DEATH PUNCH - A Little Bit Off
8.7.  10:24   NICKELBACK - When We Stand Together
8.7.  10:21   WHITESNAKE - Slide It In
8.7.  10:16   PATTI SMITH - People Have The Power
8.7.  10:12   GUANO APES - Rain
8.7.  10:07   ENDEE - Whiskozita
8.7.  10:04   HOLTER - Kyparyssos
8.7.  9:58   MENSFIELD - Za kostelem
8.7.  9:54   HUMAN LEAGUE - Don't You Want Me
8.7.  9:50   STATUS QUO - In the Army Now
8.7.  9:45   DEEP PURPLE - The Aviator
8.7.  9:42   BIFFY CLYRO - Children's Limbs
8.7.  9:38   HELLOWEEN - Eagle Fly Free
8.7.  9:34   RAMMSTEIN - Sehnsucht
8.7.  9:30   THE MATERIAL - Life Vest
8.7.  9:26   SCORPIONS - We Built This House
8.7.  9:21   EUROPE - Rock The Night
8.7.  9:18   LED ZEPPELIN - Tangerine
8.7.  9:15   ALICE COOPER - Private Public Breakdown
8.7.  9:10   VAN HALEN - I'll Wait
8.7.  9:05   BERLIN - Take My Breath Away
8.7.  9:01   ROBERT PLANT - Big Blog
8.7.  8:57   PVRIS - Smoke
8.7.  8:53   MAD DAYS - From hell
8.7.  8:49   EUROPE - Girl From Lebanon
8.7.  8:46   DAVID PET - Útěky
8.7.  8:42   INÉ KAFE - Ruzova zahrada
8.7.  8:38   IDIO & IDIO - Vlastní cestou
8.7.  8:34   BRUCE SPRINGSTEEN - Hungry Heart
8.7.  8:31   STEYSKY - Když tě to bere
8.7.  8:27   JIMMY EAT WORLD - Work (2005)
8.7.  8:24   RED HOT CHILI PEPPERS - Higher Ground
8.7.  8:19   BON JOVI - Every Road Leads Home To You
8.7.  8:14   ACCEPT - Time Machine
8.7.  8:08   WHITESNAKE - Lay Down Stay Down
8.7.  8:05   MOTT THE HOOPLE - Golden Age Of Rock'n'roll
8.7.  8:01   VERTEX - Poslední štace
8.7.  7:55   ELTON JOHN - Sacrifice
8.7.  7:52   INACTION - Makes You Wanna Cry
8.7.  7:47   PHIL COLLINS - The Times They Are A-Changin'
8.7.  7:42   ROBERT PLANT - Big Log
8.7.  7:39   TOTO - Hold The Line
8.7.  7:34   AUDIOSLAVE - Sound Of A Gun
8.7.  7:30   FAITH NO MORE - A Small Victory
8.7.  7:25   POWERWOLF - Out In The Fields
8.7.  7:21   DORO - Breaking The Law (Judas Priest
8.7.  7:16   BRYAN ADAMS - Have You Ever Really Loved A W
8.7.  7:12   DAVID BOWIE - Tonight
8.7.  7:07   MY CHEMICAL ROMANCE - Welcome To the Black Parade
8.7.  7:02   MY CHEMICAL ROMANCE - Welcome To the Black Parade
8.7.  6:57   ACE FREHLEY - White Room
8.7.  6:51   BLUR - Sing
8.7.  6:47   DEF LEPPARD - Make Love Like A Man
8.7.  6:47   06:45 - Dobre ráno se Standou
8.7.  6:42   BRYAN ADAMS - Have You Ever Really Loved A W
8.7.  6:40   JUDAS PRIEST - Breaking the Law
8.7.  6:34   DERDIAN - Heal My Soul
8.7.  6:31   HARRY NILSSON - Everybody's Talkin'
8.7.  6:31   06:30 - Dobre ráno se Standou
8.7.  6:29   ŠKWOR - Síla starejch vín
8.7.  6:24   KROKUS - Ride Into The Sun
8.7.  6:21   BOSTON - More Than a Feeling
8.7.  6:17   TWISTED SISTER - The Price
8.7.  6:17   06:15 - Dobre ráno se Standou
8.7.  6:14   BRUCE SPRINGSTEEN - Working On a Dream
8.7.  6:10   DEF LEPPARD - Animal
8.7.  6:06   HARD FI - Hard To Beat
8.7.  6:01   TUBLATANKA - Dnes
8.7.  6:01   06:00 - Dobre ráno se Standou
8.7.  5:57   OFFSPRING, THE - Kristy, Are You Doing Okay?
8.7.  5:54   VOODOO HIGHWAY - Mountain High (2013)
8.7.  5:51   FIVE FINGER DEATH PUNCH - A Little Bit Off
8.7.  5:47   THE CORRS - What Can I Do
8.7.  5:43   GREEN DAY - Give Me Novacaine
8.7.  5:39   BLACK STAR RIDERS - Hey Judas
8.7.  5:36   SCORPIONS - Rhythm Of Love
8.7.  5:33   SLADE - I Win You Lose
8.7.  5:29   HAREM SCAREM - One Of Life's Mysteries
8.7.  5:26   THE VENTURES - Happy together
8.7.  5:20   QUEEN - Bohemian Rhapsody
8.7.  5:15   LUCIE - Dotknu se ohně
8.7.  5:12   URGE OVERKILL - Girl, You'll Be A Woman Soon
8.7.  5:07   SLADE - Far Far Away
8.7.  5:03   ZZ TOP - La Grange
8.7.  5:00   FIRST AID KIT - My Silver Lining
8.7.  4:58   TEMPTATIONS - Papa Was A Rollin' Stone
8.7.  4:54   CYNDI LAUPER - She Bop
8.7.  4:49   BLACK SABBATH - Sabbath Bloody Sabbath (2009 R
8.7.  4:44   QUEEN - Who Wants To Live Forever
8.7.  4:42   BRENDA LEE - Sweet Nothin's
8.7.  4:39   DAN BARTA - On My Head
8.7.  4:35   KEITH RICHARDS - Amnesia
8.7.  4:32   MOTLEY CRUE - Without You
8.7.  4:30   TERRY STAFFORD - Suspicion
8.7.  4:26   AEROSMITH - Jaded
8.7.  4:22   MEAT LOAF - Modern Girl
8.7.  4:18   HELIX - Danger Zone
8.7.  4:15   LED ZEPPELIN - Tangerine
8.7.  4:11   ANY DAY NOW - Covering Ground
8.7.  4:06   VAN HALEN - Love Walks In
8.7.  4:02   SANTANA - Hold On
8.7.  3:59   GENE VINCENT - Bluejean Bop
8.7.  3:56   DOMINOE - Angel don't cry
8.7.  3:52   CINDERELLA - Somebody Save Me
8.7.  3:48   LED ZEPPELIN - Over The Hills And Far Away
8.7.  3:43   SIMPLE MINDS - Alive And Kicking
8.7.  3:38   AEROSMITH - Cryin'
8.7.  3:32   IGNEA - Alga
8.7.  3:29   BRUCE SPRINGSTEEN - Hungry Heart
8.7.  3:24   THE CRANBERRIES - Zombie
8.7.  3:21   MENSFIELD - Za kostelem
8.7.  3:18   QUEEN - We Are The Champions
8.7.  3:10   IRON MAIDEN - Fear Of The Dark
8.7.  3:03   LED ZEPPELIN - Stairway To Heaven
8.7.  2:58   RED HOT CHILI PEPPERS - Under The Bridge
8.7.  2:54   BURMA JONES - Samba v kapkach deste
8.7.  2:49   BONFIRE - The Stroke
8.7.  2:46   OLIVER ONIONS - Sandokan
8.7.  2:44   THE POLICE - Spirits In The Material World
8.7.  2:41   AC/DC - Rock Or Bust
8.7.  2:36   PATTI SMITH - People Have The Power
8.7.  2:32   TARJA TURUMEN - Until My Last Breath
8.7.  2:29   BAY CITY ROLLERS - Saturday night
8.7.  2:26   TRAKTOR - Neber si rockera
8.7.  2:22   THE KILLERS - Human
8.7.  2:18   AVANTASIA - Mystery Of A Blood Red Rose
8.7.  2:15   SLASH - Apocalyptic Love
8.7.  2:11   CHEAP TRICK - Mighty Wings (From 'Top Gun' O
8.7.  2:02   GUNS N ROSES - November Rain
8.7.  1:03   PETR ZLÁMAL - Rockové démanty 2.
8.7.  0:58   THE ROLLING STONES - Mixed Emotions
8.7.  0:47   DEEP PURPLE - Child In Time
8.7.  0:43   URIAH HEEP - Lady In Black
8.7.  0:39   ZZ TOP - I Gotsta Get Paid
8.7.  0:34   BLACK SABBATH - Loner
8.7.  0:29   BON JOVI - Mystery Train
8.7.  0:22   LED ZEPPELIN - Since I've Been Loving You
8.7.  0:18   JANIS JOPLIN - Move Over
8.7.  0:13   BRYAN ADAMS - All For Love (With Sting And R
8.7.  0:08   THEATRE OF TRAGEDY - Lorelei
8.7.  0:04   VAN HALEN - Can't Stop Lovin' You
8.7.  0:01   AGAINST ME! - Strip Mall Parking Lots (Golde

------------------------ 7. července ------------------------
7.7.  23:58   PHIL RUDD - Headjob
7.7.  23:54   DEEP PURPLE - One Man's Meat
7.7.  23:51   DANIEL LANDA - Šmouha
7.7.  23:47   ANIMAL YEARS - Meet Me
7.7.  23:42   RUNNING WILD - Piece of the Action
7.7.  23:38   RAMMSTEIN - Mutter
7.7.  23:33   OZZY OSBOURNE - Hellraiser
7.7.  23:29   MICHAEL KISKE A AMANDA SOMERVI - Nothing Left To Say
7.7.  23:25   DEATH CAB FOR CUTIE - My Mirror Speaks
7.7.  23:22   COLD WAR KIDS - Finally Begin
7.7.  23:18   STONE BROKEN - Doesn't Matter
7.7.  23:15   ITCHY - Nothing
7.7.  23:11   TWENTY ONE PILOTS - Car Radio
7.7.  23:08   GUANO APES - Break The Line
7.7.  23:04   FRANZ FERDINAND - Paper Cages
7.7.  23:00   TWENTY ONE PILOTS - Guns For Hands
7.7.  22:56   IRON MAIDEN - Dance Of Death
7.7.  22:52   ROBERT PALMER - TV Dinners
7.7.  22:48   URIAH HEEP - Spirit Of Freedom (Realising T
7.7.  22:42   BLACK SABBATH - Fairies Wear Boots (2009 Remas
7.7.  22:39   THE WOMBATS - Tokyo (Vampires and Wolves)
7.7.  22:35   THE GOO GOO DOLLS - When The World Breaks Your Hea
7.7.  22:32   JUDAS PRIEST - Diamond And Rust
7.7.  22:26   METALLICA - Remember tomorrow
7.7.  22:23   RED HOT CHILI PEPPERS - Higher Ground
7.7.  22:16   OZZY OSBOURNE - You Can't Kill Rock And Roll
7.7.  22:14   TWENTY ONE PILOTS - House of Gold
7.7.  22:10   KALEO - Way Down We Go
7.7.  22:07   EUROPE - Heart Of Stone
7.7.  22:02   BACHMAN - Heavy Blues
7.7.  22:02   FRANTIŠEK WICH A WICHITÁVKY - Hudba z Francie
7.7.  21:58   MAMAS & PAPAS - Monday, Monday
7.7.  21:54   PAPA ROACH - One Track Mind
7.7.  21:49   ROBERT PLANT - If I Where A Carpenter
7.7.  21:36   XIII. STOLETI - Evropa
7.7.  21:31   TATA BOJS - Zvony
7.7.  21:28   HOOVERPHONIC - Romantic
7.7.  21:24   SKWOR - My slzy neuvidis
7.7.  21:18   BEATLES - Piggies
7.7.  21:10   TRI SESTRY - Holka ze starejch casu
7.7.  21:05   GUNS N ROSES - Don't Cry (Original)
7.7.  21:00   R-FORCE - Černá lady
7.7.  20:57   KRAUSBERRY - Na vetvi
7.7.  20:53   AC/DC - Highway To Hell
7.7.  20:50   THE FIALKY - Černý ovce
7.7.  20:42   METALLICA - Enter Sandman
7.7.  20:38   TRAUTENBERG - Netahlo
7.7.  20:34   SPS - Svoboda 89
7.7.  20:29   BON JOVI - Blaze of Glory
7.7.  20:24   OZZY OSBOURNE - Ordinary Man
7.7.  20:20   ZZ TOP - Got Me Under Pressure
7.7.  20:10   HAMMERFALL - Last Man Standing
7.7.  20:00   CHARLIE THE BOMBER - Jenom pul
7.7.  19:53   SEX PISTOLS - Good Save the Queen
7.7.  19:48   BRUCE SPRINGSTEEN - Born In The U.S.A.
7.7.  19:45   LED ZEPPELIN - Tangerine
7.7.  19:38   BEATLES - Here Comes The Sun
7.7.  19:36   YARBIRDS (LIVE) - Train Kept A Rollin
7.7.  19:33   KINKS - Sunny Aftermoon
7.7.  19:29   SPIN DOCTORS - Two Princess
7.7.  19:22   HUDBA PRAHA (STUDIO) - Casy zly
7.7.  19:19   BEATLES - The Continuing Story Of Bungal
7.7.  19:13   WEATHER REPORT - Birdland
7.7.  19:06   ENDEE - Reason
7.7.  19:03   ROCK STRING - Smlouva s ďáblem
7.7.  18:58   JACK BRUCE - Perfect Place
7.7.  18:55   JOE PERRY - I'll Do Happiness
7.7.  18:51   ZVA 12-28 BAND - Diesel blues
7.7.  18:48   ALBERT COLLINS - Mr. Collins, Mr.Collins
7.7.  18:44   WOLF HOFFMAN - Blues for Elise
7.7.  18:39   PETR KALANDRA & ASPM - Jak jsem vyrost
7.7.  18:36   RARE AMBER - Custom Blues
7.7.  18:34   ERIC CLAPTON - Me And The Devil Blues
7.7.  18:28   OMAR & THE HOWLERS - Bad in a Good Way
7.7.  18:00   MAGAZÍN RADIA HEY! - Barevný svět (úterý)
7.7.  17:59   PRETTY MAIDS - If It Can't Be Love
7.7.  17:56   MIG 21 - Snadne Je Zit
7.7.  17:52   ROBERT PLANT - Shine It All Around
7.7.  17:49   BEAST IN BLACK - Die By the Blade
7.7.  17:44   STING - All This Time
7.7.  17:38   LED ZEPPELIN - Babe I'm Gonna Leave You
7.7.  17:34   HAREM SCAREM - Gravity
7.7.  17:28   ALLEN LANDE - Hymn To The Fallen
7.7.  17:25   VLADIMÍR MIŠÍK - Jednohubky
7.7.  17:21   GARY MOORE - One Day
7.7.  17:17   MR. BIG - I Get The Feeling
7.7.  17:13   NENA - Irgendwie, Irgendwo, Irgendwan
7.7.  17:08   TESLA - Caught in a Dream
7.7.  17:05   T.N.S. - Kousek štěstí
7.7.  17:00   STEYSKY - Far Away
7.7.  16:59   DEPRESSIVE AGE - Small Town Boy
7.7.  16:54   OZZY OSBOURNE - Ordinary Man (Feat. Elton John
7.7.  16:50   LIQUIDO - Play some Rock
7.7.  16:47   KABÁT - V pekle sudy válej
7.7.  16:42   TRAKTOR - Skala
7.7.  16:34   MANIC STREET PREACHERS - A Design For Life
7.7.  16:30   SAVAGE GARDEN - I Want You
7.7.  16:22   WHITESNAKE - Come An' Get It
7.7.  16:17   ROD STEWART - Baby Jane
7.7.  16:14   SUZI QUATRO - You Keep a Knockin'
7.7.  16:09   SEETHER - Breakdown
7.7.  16:06   SKILLET - Not Gonna Die
7.7.  16:02   GENESIS - Abacab
7.7.  15:52   NIGHTWISH - My Walden
7.7.  15:48   CYNDI LAUPER - Time After Time
7.7.  15:43   SIXX AM - Get Ya Some
7.7.  15:38   AC/DC - Are You Ready
7.7.  15:34   VOLBEAT - The Devil's Bleeding Crown
7.7.  15:31   ROONEY - When Did your Heart Go Missing
7.7.  15:25   ME FIRST AND THE GIMME GIMMES - Believe
7.7.  15:19   RINGO STARR - Touch And Go
7.7.  15:14   ALICE COOPER - Bed of Nails
7.7.  15:11   NIRVANA - Come as You Are
7.7.  15:07   ALEŠ BRICHTA - Lidi jsou lidi
7.7.  15:04   MAD DAYS - From hell
7.7.  14:59   VERTEX - Poslední štace
7.7.  14:54   MICHAEL JACKSON - Dirty Diana
7.7.  14:50   ROD STEWART - Rhythm of My Heart
7.7.  14:46   VILÉM ČOK - Holky rohypnolky
7.7.  14:42   RAINTIMES - Together As Friends
7.7.  14:37   LEHKEJ POKONDR - Ještě že mám plnou nádrž
7.7.  14:34   MILAN HLAVSA - Muchomurky bile
7.7.  14:30   THE STRANGLERS - Skin Deep
7.7.  14:25   MAJESTICA - Above the Sky
7.7.  14:21   DAVID BOWIE - Dancing In The Street (With Mi
7.7.  14:16   PROKOP MICHAL & FRAMUS 5 - Odjezd
7.7.  14:11   U.D.O. - Cry Soldier Cry
7.7.  14:07   QUEEN - Tie Your Mother Down
7.7.  14:04   ADELITAS WAY - Low
7.7.  13:59   STRATOVARIUS - Dragons (2013)
7.7.  13:55   BLANC FACES - Where Do I Go from Here
7.7.  13:48   SCORPIONS - Still Loving You
7.7.  13:45   AC/DC - Rock The Blues Away
7.7.  13:40   MICK JAGGER - Lucky In Love
7.7.  13:35   COHEED AND CAMBRIA - Island
7.7.  13:32   NIGHTWISH - Wish I Had An Angel
7.7.  13:27   OZZY OSBOURNE - Flying High Again
7.7.  13:23   EUROPE - Girl From Lebanon
7.7.  13:18   VOLBEAT - The Bliss
7.7.  13:16   GARY MOORE - Too Tired
7.7.  13:11   BON JOVI - Bad Medicine
7.7.  13:06   HELLOWEEN - Future World
7.7.  13:02   TRILOBIT-ROCK - Člověk
7.7.  12:58   PRETTY MAIDS - Clay
7.7.  12:52   HOOTERS - All You Zombies
7.7.  12:47   THE CRANBERRIES - Ode to My Family
7.7.  12:43   AEROSMITH - Can't Stop Loving You (Duet wi
7.7.  12:37   WHITESNAKE - Looking For Love
7.7.  12:34   VYPSANA FIXA - Krabicka
7.7.  12:29   VLADIMÍR MIŠÍK - Konec Básníka
7.7.  12:25   NAZARETH - Heart's Grown Cold
7.7.  12:21   BON JOVI - You Give Love a Bad Name
7.7.  12:16   LITA FORD - Killing Kind
7.7.  12:13   ALKEHOL - Az se vratim
7.7.  12:10   ALKEHOL - Az se vratim
7.7.  12:06   LIQUIDO - Not Again
7.7.  12:03   DAVID PET - Útěky
7.7.  11:57   UGLY KID JOE - My Old Man
7.7.  11:53   SEETHER - Words As Weapons
7.7.  11:48   KORBEN DALLAS - Kamene
7.7.  11:40   TEMPTATIONS - Papa Was A Rollin' Stone
7.7.  11:37   BETTER THAN EZRA - Good
7.7.  11:33   LED ZEPPELIN - Heartbreaker
7.7.  11:29   STEYSKY - Bory
7.7.  11:23   BLACK SABBATH - The Shining
7.7.  11:18   ROBERT PLANT - 29 Psalms
7.7.  11:14   MASTERPLAN - Heroes (Feat. Michael Kiske)
7.7.  11:09   TEN - Acquiesce
7.7.  11:04   NAZARETH - Fallen Angel
7.7.  10:57   GENESIS - Home By The Sea
7.7.  10:52   OZZY OSBOURNE - Ordinary Man (Feat. Elton John
7.7.  10:48   EUNICA - Svět
7.7.  10:44   P!NK - Try
7.7.  10:39   BONNIE TYLER - Total Eclipse of the Heart
7.7.  10:35   ROXOR - Virtual
7.7.  10:31   HC3 - If You Believe
7.7.  10:27   PRIMAL SCREAM - Rocks
7.7.  10:23   QUEEN - Don't Stop Me Now
7.7.  10:18   CHRIS DE BURGH - High On Emotion
7.7.  10:14   RYBIČKY 48 - Slibuju, ze nebudu pit
7.7.  10:09   MINNIVA - Wild Child (feat. Quentin Corn)
7.7.  10:06   SIXPENCE NONE THE RICHER - Kiss Me
7.7.  10:02   ENDEE - Whiskozita
7.7.  9:59   SIXPENCE NONE THE RICHER - Kiss Me
7.7.  9:56   COLDPLAY - Don't Panic
7.7.  9:52   THE CRANBERRIES - Ridiculous Thoughts
7.7.  9:45   LED ZEPPELIN - All My Love
7.7.  9:41   GARBAGE - Im only happy when it rains
7.7.  9:35   SIMPLE MINDS - A Song from Under the Floorboa
7.7.  9:31   INACTION - My Feelings For You
7.7.  9:27   FOO FIGHTERS - My Hero
7.7.  9:24   SLASH - Carolina (Bonus Track)
7.7.  9:21   FOOL S GARDEN - Lemon Tree
7.7.  9:16   ROXY MUSIC - Avalon
7.7.  9:12   TŘI SESTRY - Modlitba Pro Partu
7.7.  9:07   VLADIMÍR MIŠÍK - Konec Básníka
7.7.  9:02   CAIN S OFFERING - More Than Friends
7.7.  8:59   PVRIS - Smoke
7.7.  8:54   SHAWN MULLINS - Lullaby
7.7.  8:51   MINNIVA - The Final Countdown
7.7.  8:46   FREDDIE MERCURY - Love Kills [Original 1984 Sing
7.7.  8:42   WANASTOWI VJECY - Andělé
7.7.  8:37   AMBERIAN DAWN - INNUENDO - Amberian Dawn - Innuendo
7.7.  8:32   HARLEJ - Tráva
7.7.  8:27   IRON MAIDEN - Out Of The Shadows
7.7.  8:21   MAJESTICA - Above the Sky
7.7.  8:15   DOCTOR P.P. - Sabráž
7.7.  8:11   THE ROLLING STONES - Living In A Ghost Town
7.7.  8:06   DEF LEPPARD - Armageddon It
7.7.  8:01   EDGUY - Lavatory Love Machine
7.7.  7:57   FIVE FINGER DEATH PUNCH - A Little Bit Off
7.7.  7:54   SYMPHONITY - Anyplace, Anywhere
7.7.  7:48   PRETTY MAIDS - Anytime Anywhere
7.7.  7:45   WALDA GANG - Asi se mi stejská
7.7.  7:39   MY CHEMICAL ROMANCE - Welcome To the Black Parade
7.7.  7:32   XIII. STOLETÍ - Elizabeth
7.7.  7:27   SCOTT MCKENZIE - San Francisco
7.7.  7:25   DANIEL LANDA - Třista z místa
7.7.  7:21   UGLY KID JOE - Everything About You
7.7.  7:17   HAMMERFALL - Last Man Standing
7.7.  7:12   KISS - Wall of Sound
7.7.  7:09   KOLLER DAVID - Pod medenym nebem
7.7.  7:05   BILLY IDOL - Crank Call
7.7.  7:02   AIRBOURNE - Backseat Boogie
7.7.  6:55   SABATON - Primo Victoria
7.7.  6:50   THE V.U. - Who You Gonna Believe
7.7.  6:47   STATUS QUO - In the Army Now
7.7.  6:42   DYNAZTY - Heartless Madness
7.7.  6:38   HELLOWEEN - Eagle Fly Free
7.7.  6:34   FOREIGNER - That Was Yesterday
7.7.  6:31   BRUCE SPRINGSTEEN - Hungry Heart
7.7.  6:26   MICHAEL KISKE - Breathe In Water (Indigo Dying
7.7.  6:18   SIMPLE MINDS - Someone Somewhere In Summertim
7.7.  6:18   06:15 - Dobre ráno se Standou
7.7.  6:13   TO TO - Don't Chain My Heart
7.7.  6:09   XIII. STOLETI - Karneval (Gothic Machine Edit)
7.7.  6:06   JOAN JETT & THE BLACKHEARTS - Fake Friends
7.7.  6:03   AEROSMITH - Falling In Love (Is Hard On Th
7.7.  6:00   VLADIMÍR MIŠÍK & ETC... BAND - Gambrinus
7.7.  6:00   06:00 - Dobre ráno se Standou
7.7.  5:56   TINA TURNER - We Dont Need Another Hero (Thu
7.7.  5:02   STANDA ČENĚK - Playlist - hudební tipy naHey!
7.7.  4:59   THE OFFSPRING - (Can't Get My) Head Around You
7.7.  4:56   STATUS QUO - In the Army Now
7.7.  4:53   DOCTOR P.P. - Bicáky kokosáče
7.7.  4:49   WINGS - Jet
7.7.  4:45   FOGHAT - Slow Ride
7.7.  4:43   BRUCE SPRINGSTEEN - Tomorrow Never Knows
7.7.  4:37   THE DOORS - Light My Fire
7.7.  4:31   SCORPIONS - Wind Of Change
7.7.  4:26   JUDAS PRIEST - Turbo Lover (2008)
7.7.  4:23   MIRANDA LAMBERT - Kerosene
7.7.  4:18   WANASTOWI VJECY - Sbírka zvadlejch růží
7.7.  4:13   MUSE - Uprising
7.7.  4:08   MANOWAR - El Gringo
7.7.  4:04   ŠKWOR - Vizitka
7.7.  4:00   THE CARS - Drive
7.7.  3:54   ERIC CLAPTON - Old Love
7.7.  3:49   RED HOT CHILI PEPPERS - By The Way
7.7.  3:46   GUANO APES - Mine All Mine
7.7.  3:43   SONNY & CHER - I've Got You Babe
7.7.  3:00   JENDA KULÍK - Starej pes hraje JAZZ
7.7.  2:58   THE WHO - Eminence Front
7.7.  2:54   THEORY OF A DEAD MAN - Not Meant To Be
7.7.  2:51   STATUS QUO - What you're proposin'
7.7.  2:48   ZZ TOP - Give It Up
7.7.  2:44   BON JOVI - It's My Life
7.7.  2:37   GUNS N ROSES - Paradise City
7.7.  2:33   BRIAN JOHNSON - Can You Do It
7.7.  2:29   HELLOWEEN - A Tale That Wasn't Right
7.7.  2:24   METALLICA - Hero Of The Day
7.7.  2:21   AGAINST ME! - Bitter Divisions
7.7.  2:15   SLASH - Anastasia
7.7.  2:10   PINK CREAM 69 - Special (Live)
7.7.  2:06   PHIL COLLINS - Don't Lose My Number
7.7.  2:01   GINGERHEAD - Rise me up
7.7.  1:59   R.E.M. - Get Up
7.7.  1:55   BRYAN ADAMS - Summer of '69
7.7.  1:51   DIRE STRAITS - Calling Elvis
7.7.  1:46   U.D.O. - Future Land
7.7.  1:41   QUEEN - You Don't Fool Me
7.7.  1:36   HAMMERFALL - Last Man Standing
7.7.  1:30   DEEP PURPLE - Loosen My Strings
7.7.  1:27   STRATOVARIUS - Eaglehearth
7.7.  1:22   VOLBEAT - Fallen
7.7.  1:18   ROBERT PALMER - Addicted To Love
7.7.  1:13   MIDNIGHT OIL - In The Valley
7.7.  1:09   XIII. STOLETI - Karneval (Gothic Machine Edit
7.7.  1:04   LEO MORACCHIOLI - Hello
7.7.  1:01   PLACEBO - Rob The Bank
7.7.  0:58   THE POLICE - Wrapped Around Your Finger
7.7.  0:54   THE ROLLING STONES - Living In A Ghost Town
7.7.  0:51   SUZANNE VEGA - Book Of Dreams
7.7.  0:47   A-HA - Take On Me
7.7.  0:44   KORPPIKAANI - Vodka
7.7.  0:41   RA - Every Little Thing She Does Is
7.7.  0:38   IKE TURNER; TINA TURNER - Nutbush City Limits
7.7.  0:35   THE POLICE - Spirits in the Material World
7.7.  0:32   ROXY MUSIC - Let's Stick Together
7.7.  0:29   RAMMSTEIN - Ich Will
7.7.  0:25   PINK CREAM 69 - Walls Come Down
7.7.  0:21   SOUL ASYLUM - Without A Trace
7.7.  0:17   FOO FIGHTERS - Everlong
7.7.  0:13   DEEP PURPLE - Perfect Strangers [Single Version)
7.7.  0:10   QUEEN - You're My Best Friend
7.7.  0:06   ROXETTE - Fading Like A Flower
7.7.  0:03   NICKELBACK - How You Remind Me
7.7.  0:01   10CC - For Your Love

| | |
| --- | --- |
| Celkem | 725263 |
| Červenec | 99287 |
| Dnes | 81 |
| Online | 4 |