Přehled článků, novinek a informací z HEY RADIA: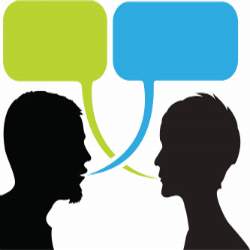 Ve studiu Radia HEY jsme měli několik zajímavých hostů. Minulý týden to byl například
Honza Zilvar
nebo také
Roman Ondráček
. Dnes, 23. března 2020 to byl telefonicky
Martin Dejdar
. Pokud jste rozhovory nestihli živě, můžete si je poslechnout dodatečně
zde>>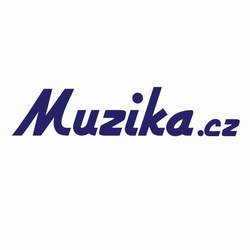 Radio HEY doporučuje - hudební portál Muzika.cz
Radio HEY Vám doporučuje!
www.muzika.cz
- aneb průvodce hudbou všech žánrů. A co zde najdete? Rozhovory, ankety, klipy, novinky, akce, hudební bazar a další. Produkce vašich akcí, program, reklama!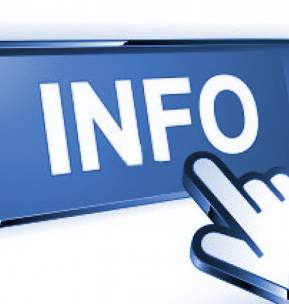 Radio HEY pro Vás připravuje svůj malý vlastní e-shop! Budete si zde moci vybrat různé drobnosti a doplňky, jako např. trička, samolepky a další předměty. Náš obchod bude dostupný již brzy!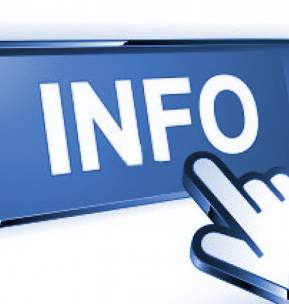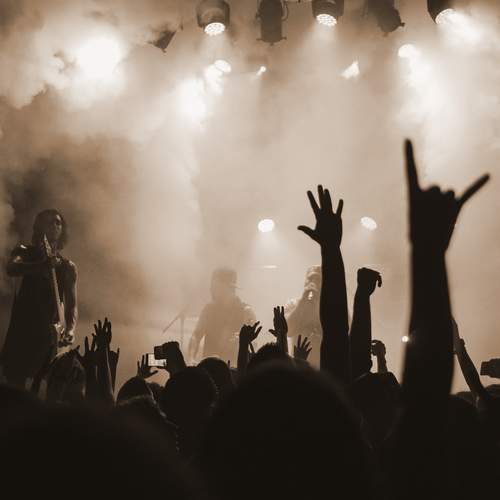 České kapely | česká muzika naHEY - jak na to?
Máte kapelu a máte zájem se více prosadit! Chcete, aby v našem rádiu zněla Vaše produkce? Chcete aby Vás bylo pořádně slyšet? Chcete aby Vaše skladby skladby zněly v éteru našeho rádia?
A co je potřeba udělat, aby Vaše hudba zněla na vlnách Rádia HEY? Více podrobností
zde>>
Na stránkách HEY Radia jsou právě
2
lidé
HEY Radio Vás vítá, jste tu jako
neznámý posluchač
.
Zaregistrujte se
Aktuální program | Právě nyní ON AIR: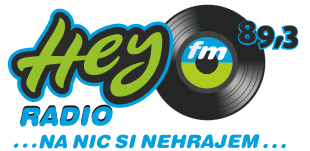 Každou sobotu v čase mezi 12:00 a 13:00 hodinou se zaposlouchejte do proudu příjemné muziky. Je tu hudba, hudba, hudba a bez reklam.
Aktuální program na sobotu | Podrobně:
---
Historie odehraných songů:
12:12   MINNIVA - Hhunting high and low (feat. giedrius)
12:09   UB 40 - I Got You Babe
12:05   THE WATERBOYS - Still A Freak
12:02   HC3 - If You Believe
11:58   URIAH HEEP - Book Of Lies
11:04   STANDA ČENĚK - Playlist - hudební tipy naHey!
10:59   LADY KATE - To The Edge
10:59   ELTON JOHN - Candle In the Wind
10:53   VOLBEAT - Mary Jane Kelly
10:49   ROUGH CUTT - Piece of My Heart
10:45   DEPECHE MODE - Personal Jesus
10:41   JOAN JETT & THE BLACKHEARTS - Do You Wanna Touch Me (Oh Yeah
10:38   KABÁT - Valkyra
10:33   THE CORRS - What Can I Do
10:30   SLADE - That's What Friends are For
10:27   TWISTED SISTER - The Price
10:22   SHANIA TWAIN - That don't impress me much
10:19   VAN HALEN - Little Dreamer
10:15   DEF LEPPARD - Animal
10:12   DYMYTRY - S nadějí
10:09   AC/DC - Anything Goes
10:05   VOLBEAT - The Sinner Is You
9:59   ZERO - Ragnarok
9:56   BOOKER T. & THE MG S - Green Onions
9:50   THE TURTLES - So Happy Together
9:46   RIGHTEOUS BROTHERS - Unchained Melody
9:44   TROGGS - Wild Thing
9:39   DAVE DEE, DOZY, BEAKY, MICK & - The legend of Xanadu
9:34   BEATLES - Honey Pie
9:32   KINGSMEN - Louie Louie
9:29   THE KALIN TWINS - When
9:26   BEACH BOYS - Good Vibrations
9:23   TOMMY JAMES & THE SHONDELLS - Mony Mony
9:22   PAT BOONE - A Wonderful Time Up There
9:18   THE SHIRELLES - Will You Love
9:16   THE RUNAWAYS - Cherry Bomb
9:14   THE DAVE CLARK FIVE - Reelin' And Rockin'
9:08   JOHN LENNON - Beautiful Boy
9:05   BEACH BOYS - Help Me, Rhonda
9:01   BUDDY HOLLY - Peggy Sue
8:56   SCORPIONS - But The Best For You
8:53   R.E.M. - All the Right Friends
8:49   HAREM SCAREM - United
8:44   MOONSPELL - Last Of Them
8:39   FIREHOUSE - Rock On The Radio
8:35   BAD HABIT - More Than A Feeling
8:30   PRAŽSKÝ VÝBĚR - Hrabě X
8:25   RAINTIMES - Make My Day
8:20   OASIS - Rock 'N' Roll Star
8:15   GUNS N ROSES - Ain't It Fun
8:12   SCORPIONS - The Scratch
8:09   BRYAN ADAMS - Thunderbolt
8:06   FLYLEAF - Platonic
8:01   BLANC FACES - Sorry for the Heartache
7:56   HEART - I Want Your World to Turn
7:52   HAREM SCAREM - Things I Know
7:49   ŠKWOR - Sympaťák
7:46   ELECTRIC LIGHT ORCHESTRA - Hold on Tight
7:43   THE ROLLING STONES - Ruby Tuesday
7:39   LINKIN PARK - What We Don't Know (Unreleased
7:34   PHIL COLLINS - A Groovy Kind of Love
7:31   GINGERHEAD - Don't You
7:27   AEROSMITH - Jaded
7:22   LED ZEPPELIN - All My Love
7:18   FIREHOUSE - Sleeping With You
7:15   BRUCE DICKINSON - Born in 58
7:12   SANTANA - Black Magic Woman
7:07   CAIN S OFFERING - More Than Friends
7:04   CINDERELLA - Shake Me
7:00   WHITESNAKE - Here I Go Again '87
6:54   AT VANCE - The Winner Takes It All
6:51   KABÁT - Bang!
6:47   GREEN DAY - Boulevard of Broken Dreams
6:43   WITHIN TEMPTATION - Where is the edge
6:37   MAGNUM - Shadow Town
6:33   STEEL PANTHER - Fat Girl (Thar She Blows)
6:30   ALEŠ BRICHTA - Díky za každej den
6:26   THE RASMUS - In My Life
6:22   AUDIOSLAVE - Revelations
6:15   OZZY OSBOURNE - No More Tears
6:11   WIG WAM - I Was made for loving you
6:07   KEKS - Tak zavolej
6:01   THE DOORS - Light My Fire
5:56   HEART - Fallen from Grace
5:53   3 DOORS DOWN - Kryptonite [remaster]
5:49   ALICE COOPER - What Baby Wants
5:46   PHIL COLLINS - You Can't Hurry Love
5:43   PILOT - Magic
5:40   THE STROKES - Machu Picchu
5:37   VLADIMÍR MIŠÍK - Bazarem Promen
5:31   TRAKTOR - Letokruhy
5:29   THE DONNAS - Take It Off
5:24   ASIA - Only Time Will Tell
5:19   RAMMSTEIN - Deutschland
5:14   BACHMAN-TURNER OVERDRIVE - Find out About Love
5:11   ART OF DYING - Raining (feat. Adam Gontier)
5:07   FLORENCE AND THE MACHINE - Breaking Down
5:04   SAINT ASONIA - Dying Slowly
5:00   VOLBEAT - Black Rose (feat. Danko Jones)
4:55   WHITESNAKE - One Of These Days
4:51   CONSTANCIA - Hold On My Heart
4:47   ALLEN - LANDE - Truth About Our Time
4:43   THE MICHAEL SCHENKER GROUP - Into The Arena
4:39   KINGS OF LEON - Work on Me
4:35   GARY MOORE - Out in the Fields
4:31   BLACK STONE CHERRY - Shakin' My Cage
4:26   BLACK SABBATH - Loner
4:22   VOLBEAT - Cape Of Our Hero
4:17   TRAKTOR - Sachoffnice
4:13   HELLOWEEN - I Want Out
4:09   SLASH - No More Heroes
4:06   ARCTIC MONKEYS - Fireside
4:00   DEEP PURPLE - King Of Dreams
3:56   DOMINOE - Angel don't cry
3:52   PUMPA - Hodim si lano
3:49   PAPA ROACH - Take Me
3:45   LUCIE - Černí Andělé
3:41   FIND ME - Dark Angel
3:33   LED ZEPPELIN - Stairway To Heaven
3:27   VOTCHI - No Mercy
3:22   LYNYRD SKYNYRD - Saturday Night Special
3:19   NOEL GALLAGHER S HIGH FLYING B - If Love Is The Law
3:15   KATAPULT - Chodníkový Blues
3:11   HELIX - Danger Zone
3:06   SURVIVOR (US, CHICAGO) - Reach
3:02   NAZARETH - Thinkin' Man's Nightmare
2:59   GARRETT WALL BAND - Jealousy
2:56   KABÁT - Stará Lou
2:51   BON JOVI - Runaway
2:46   LED ZEPPELIN - Black Dog (Basic Track with Gu
2:41   BLACK SABBATH - Sabbath Bloody Sabbath (2009 R
2:36   AEROSMITH - Up On The Mountain
2:33   RED HOT CHILI PEPPERS - Higher Ground
2:30   ME FIRST AND THE GIMME GIMMES - Believe
2:26   ALEŠ BRICHTA - American bull
2:22   KABÁT - Šaman
2:18   PARAMORE - Crushcrushcrush
2:14   GUNS N ROSES - Since I don't Have You
2:11   NELSON - Love And Affection
2:07   BLACK SABBATH - It's Alright
2:02   GAMMA RAY - It's A Sin
1:57   OMEGA - Silver Rain
1:53   TRAPT - Disconnected
1:50   KALEO - Way Down We Go
1:45   COHEED AND CAMBRIA - Island
1:42   VOLBEAT - Battleship Chains
1:38   URIAH HEEP - Nail On The Head
1:27   AVANTASIA - The Scarecrow
1:24   ŠKWOR - Kolikrat...
1:19   MICK JAGGER - Lucky In Love
1:14   MIKE OLDFIELD - Shadow on the Wall
1:08   GUNS N ROSES - Paradise City
1:04   ALICE COOPER - A Runaway Train
1:01   THE NATIONAL - Anyone's Ghost
0:57   KISS - Sure Know Something
0:54   GOTHARD - Want You In
0:49   ROBERT PLANT - Big Log
0:46   DEF LEPPARD - Heaven Is
0:41   CILVER - Frozen
0:39   KATAPULT - Vlaky V Hlave
0:36   VISACÍ ZÁMEK - Punkovy kralovstvi
0:33   BIJOU TERRIER - Pozri
0:30   MICHAL PROKOP - Blues o vikendu, od ktereho js
0:27   DEEP PURPLE - Doing It Tonight
0:23   AEROSMITH - The Other Side
0:19   BACHMAN-TURNER OVERDRIVE - You Ain't Seen Nothin' Yet
0:14   CINDERELLA - Throught The Rain
0:11   ADELITAS WAY - Bad Reputation
0:06   URIAH HEEP - Lady In Black
0:03   NAZARETH - Little Part Of You

------------------------ včera ------------------------
30.10.  23:59   DEF LEPPARD - Make Love Like A Man
30.10.  23:55   IGGY POP - Cry for Love
30.10.  23:51   RED HOT CHILI PEPPERS - Otherside
30.10.  23:46   WOLF HOFFMAN - The Moldau
30.10.  23:42   VAN HALEN - Jump
30.10.  23:37   WITHIN TEMPTATION - Shot in the dark
30.10.  23:27   CITRON - Zahradní slavnost
30.10.  23:18   ARAKAIN AND DYMYTRY - Žít svůj sen
30.10.  23:13   ALŽBĚTA - Zastavte motory
30.10.  23:07   SLAYER - Sessions in the Abyss
30.10.  22:56   SABATON - Sparta
30.10.  22:53   BILLY TALENT - Fallen Leaves
30.10.  22:49   ALEŠ BRICHTA - Svoboda
30.10.  22:46   WOHNOUT - popojedem
30.10.  22:43   VISACÍ ZÁMEK - Punkovy kralovstvi
30.10.  22:30   DYMYTRY - Strážná věž
30.10.  22:27   THE FIALKY - Černý ovce
30.10.  22:22   WITHIN TEMPTATION - Paradise (ft. Tarja)
30.10.  22:12   DIVOKEJ BILL - Jaro
30.10.  22:08   KABÁT - Valkyra
30.10.  22:01   JUDAS PRIEST - Breaking the Law
30.10.  21:50   METALLICA - Whiskey In The Jar
30.10.  21:47   BLACK SABBATH - Sabbath Bloody Sabbath (2009 R
30.10.  21:44   VOLBEAT - Let It Burn
30.10.  21:40   KERN - Exploze
30.10.  21:29   EUROPE - Sign Of The Times
30.10.  21:17   XIII. STOLETÍ - Nosferatu is dead
30.10.  21:13   ALEŠ BRICHTA - Svoboda
30.10.  21:07   CODA - Fair Play
30.10.  21:01   NIGHTWISH - Nemo
30.10.  20:56   RAMMSTEIN - Deutschland
30.10.  20:52   WIG WAM - I Was made for loving you
30.10.  20:47   TRAKTOR - Sachoffnice
30.10.  20:43   ALKEHOL - Az se vratim
30.10.  20:36   IRON MAIDEN - Fear Of The Dark
30.10.  20:32   HAMMERFALL - Let the Hammerfall Fall
30.10.  20:20   AEROSMITH - Love in an Elevator
30.10.  20:16   SABATON - In The Army Now (Bonus Track)
30.10.  20:10   DIRE STRAITS/MARK KNOPFLER - Sultans of Swing
30.10.  20:04   NIGHTWISH - Edema Ruh
30.10.  20:00   THE ROLLING STONES - (I Can't Get No) Satisfaction
30.10.  19:56   THE MATERIAL - Tonight I'm Letting Go
30.10.  19:53   ADELITAS WAY - I Get Around
30.10.  19:47   GOLDEN EARING - From heaven from hell
30.10.  19:44   DAVID BOWIE - Ashes to Ashes (Single Version)
30.10.  19:40   BILLY IDOL - White Wedding
30.10.  19:36   HELLOWEEN - Why
30.10.  19:20   RAMMSTEIN - Mutter
30.10.  19:17   COCOTTE MINUTE - KOPEM
30.10.  19:14   MANIC STREET PREACHERS - Suicide Is Painless [Theme fro
30.10.  19:09   LITA FORD & OZZY OSBOURNE - Close My Eyes Forever
30.10.  19:04   DEEP PURPLE - Strange Kind of Woman [Single
30.10.  19:01   THE PRETTY RECKLESS - Far From Never
30.10.  18:58   NICKELBACK - When We Stand Together
30.10.  18:53   DEATH CAB FOR CUTIE - Brothers on a Hotel Bed
30.10.  18:50   RAMMSTEIN - Ich Will
30.10.  18:47   JUDAS PRIEST - United
30.10.  18:43   SIXX AM - High On The Music
30.10.  18:39   BEST COAST - Sleep Won't Ever Come
30.10.  18:34   WOHNOUT - Volali
30.10.  18:29   NIGHTWISH - I Want My Tears Back
30.10.  18:00   MAGAZÍN (PÁ) - Barevný svět
30.10.  17:54   ASELIN DEBISON - Somewhere Over The Rainbow
30.10.  17:50   BONNIE TYLER - It's A Heartache
30.10.  17:47   ATROCITY - Sound Of Silence
30.10.  17:45   DEAF HEART - Blood
30.10.  17:40   NIK KERSHAW - Wouldn't It Be Good
30.10.  17:33   LED ZEPPELIN - Stairway to Heaven
30.10.  17:30   STEEL PANTHER - It Won't Suck Itself (feat. Ch
30.10.  17:26   FOREIGNER - Juke Box Hero
30.10.  17:21   NIRVANA - Smells Like Teen Spirit
30.10.  17:16   TINA TURNER - Cose Della Vita
30.10.  17:13   SABATON - Resist And Bite
30.10.  17:07   ED GUY - Wain Glory Opera
30.10.  17:02   FOO FIGHTERS - Times Like These
30.10.  16:58   HUEY LEWIS & THE NEWS - Hip To Be Square
30.10.  16:54   TOTÁLNÍ NASAZENÍ - Kazoo Or Die
30.10.  16:49   ALICE COOPER - Stolen Prayer
30.10.  16:45   ACCEPT - I'm A Rebel
30.10.  16:41   MARILLION - Kayleigh
30.10.  16:36   ROCK STRING - Rock String
30.10.  16:32   ENDEE - Whiskozita
30.10.  16:28   BONFIRE - Praying 4 A Miracle (2017)
30.10.  16:22   EUROPE - Halfway To Heaven
30.10.  16:18   TWENTY ONE PILOTS - Guns For Hands
30.10.  16:13   THE POLICE - Every Breath You Take
30.10.  16:09   SIMPLE MINDS - Sloop John B
30.10.  16:05   THE RASMUS - In My Life
30.10.  16:00   TRILOBIT ROCK - Ješte to není tak zlý
30.10.  15:55   SHORTSTRAW - Bikini Weather
30.10.  15:52   UNAK - Superboy
30.10.  15:49   ROMAN RATH - Krása střídá nádheru
30.10.  15:43   BLACK SABBATH - The Shining
30.10.  15:39   GENESIS - Jesus He Knows Me
30.10.  15:35   HARLEJ - Prirození
30.10.  15:30   ASELIN DEBISON - Somewhere Over The Rainbow
30.10.  15:24   RED HOT CHILI PEPPERS - Californication
30.10.  15:20   ENTWINE - Carry On Dancing
30.10.  15:15   COCK ROBIN - The Promide You Make
30.10.  15:10   THEATRE OF TRAGEDY - Lorelei
30.10.  15:06   BATTLE BEAST - No More Hollywood Endings
30.10.  15:00   TORRAX - Příběhy
30.10.  14:56   EDDIE MONEY - Take Me Home Tonight
30.10.  14:53   THE BLACK KEYS - Gotta Get Away
30.10.  14:48   LYNYRD SKYNYRD - Saturday Night Special
30.10.  14:43   JOAN OSBOURNE - One Of Us
30.10.  14:39   JASON MEADOWS - 100% Cowboy
30.10.  14:34   BOB MOULD - Let The Beauty Be
30.10.  14:30   AMORPHIS - Amongst Stars
30.10.  14:26   PARAMORE - Crushcrushcrush
30.10.  14:22   NELSON - Love And Affection
30.10.  14:17   WANASTOWI VJECY - Myslím na tebe
30.10.  14:11   PHIL COLLINS - Another Day in Paradise
30.10.  14:07   FOO FIGHTERS - Walk
30.10.  14:01   HOOTERS - All You Zombies
30.10.  13:56   THERAPY - Screamager
30.10.  13:48   BADLY DRAWN BOY - Disillusion
30.10.  13:45   THE STROKES - Machu Picchu
30.10.  13:41   FLORENCE AND THE MACHINE - Breaking Down
30.10.  13:37   THIS PROVIDENCE - Keeping on Without You
30.10.  13:33   THE KILLERS - Miss Atomic Bomb
30.10.  13:30   BLOSSOMS - Getaway
30.10.  13:25   KEKS - Tolik zivotu
30.10.  13:22   TEMPER TRAP - Sweet Disposition
30.10.  13:18   PVRIS - Ghosts
30.10.  13:13   OMEGA - Ezüst esö
30.10.  13:11   ITCHY - Go to Sleep
30.10.  13:07   THE KOOKS - Killing Me
30.10.  13:04   THE 1900S - Bmore
30.10.  13:01   ROONEY - When Did your Heart Go Missing
30.10.  12:53   LED ZEPPELIN - All My Love
30.10.  12:49   ALBAND - Zbude ze mě půl
30.10.  12:46   MANDO DIAO - Black Saturday
30.10.  12:41   THE NATIONAL - Bloodbuzz Ohio
30.10.  12:38   AXXIS - Na Na, Hey Hey, Kiss Him Goodb
30.10.  12:36   WO.CO.DE. - Jednou
30.10.  12:32   SOUPERMAN - Nekřičela
30.10.  12:29   NICKELBACK - Next Contestant
30.10.  12:25   AC/DC - Shot Down In Flames
30.10.  12:21   HAMMERFALL - I Want Out (Helloween Cover)
30.10.  12:16   AVENGED SEVENFOLD - Hail To The King
30.10.  12:12   DISTURBED - The Light
30.10.  12:08   AIRBOURNE - Stand Up For Rock 'n' Roll
30.10.  12:03   NIGHT RANGER - Lay It On Me
30.10.  11:59   STEYSKY - Připadáš mi cizí
30.10.  11:58   DERDIAN - Heal My Soul
30.10.  11:54   STRATOVARIUS - Eaglehearth
30.10.  11:50   XIII. STOLETÍ - Karneval
30.10.  11:47   ATOMIC - Dovolená v Cancúnu
30.10.  11:37   ZERO - Ragnarok
30.10.  11:34   WOTAZNIK - Nenajdou
30.10.  11:29   GAMMA RAY - Follow Me
30.10.  11:24   NIGHTWISH - Harvest
30.10.  11:20   KABAT - Houby magický
30.10.  11:15   TRAKTOR - Amygdala
30.10.  11:12   VOLBEAT - Thanks
30.10.  11:06   POWER STATION - Get It On
30.10.  11:02   VAN HALEN - Jump
30.10.  10:56   PLACES OF POWER - Desires of Our Hearts
30.10.  10:52   DYMYTRY - Strážná věž
30.10.  10:47   MAJESTICA - Above the Sky
30.10.  10:42   HOUSE OF LORDS - Love Don't Lie (1988)
30.10.  10:39   WALDA GANG - Eldorado (radio verze)
30.10.  10:35   ŠAFRÁNEK & FOLKMAN - Motorkářská
30.10.  10:31   SABATON - Masters of the World
30.10.  10:25   HAMMERFALL - Never forgive, never Forget
30.10.  10:21   AC/DC - Thunderstruck
30.10.  10:15   BON JOVI - Runaway
30.10.  9:56   METALLICA - Hero Of The Day
30.10.  9:52   KAMELOT - Insomnia
30.10.  9:47   CODA - Ještě mě lásko hřej
30.10.  9:43   BLACK SABBATH - Behind the Wall of Sleep
30.10.  9:38   ACCEPT - Time Machine
30.10.  9:34   ANARCHIA - Bludný kruh
30.10.  9:31   HARDMOK - Holky motodivoký
30.10.  9:22   BRUCE DICKINSON - Cyclops
30.10.  9:19   ALICE COOPER - Hurricane Years
30.10.  9:13   JUDAS PRIEST - Turbo Lover (2008)
30.10.  9:10   STATUS QUO - What you're proposin'
30.10.  9:06   PRETENDERS - Don't Get Me Wrong
30.10.  8:58   GABRIELA GUNČÍKOVÁ - Cerny andel
30.10.  8:54   THE KOOKS - See The Sun
30.10.  8:51   JASON MEADOWS - 100% Cowboy
30.10.  8:48   RED HOT CHILI PEPPERS - Higher Ground
30.10.  8:44   ROCKTOM - Osude můj
30.10.  8:40   T.REX - Get it on
30.10.  8:36   VOLBEAT - Cape Of Our Hero
30.10.  8:32   ZZ TOP - Got Me Under Pressure
30.10.  8:28   ALEŠ BRICHTA - Svoboda
30.10.  8:24   BLOSSOMS - At Most a Kiss
30.10.  8:20   THE HEATHROW - Sever a Jih
30.10.  8:15   NAZARETH - Medley: The Rowan Tree/Teel Me
30.10.  8:10   AEROSMITH - Cryin'
30.10.  8:07   FLYLEAF - Something Better(Feat. Sonny S
30.10.  8:03   PHANTOM PLANET - Do the Panic
30.10.  7:58   HEART - Fallen from Grace
30.10.  7:53   UNISONIC - Exceptional
30.10.  7:48   TŘI SESTRY - Modlitba Pro Partu
30.10.  7:45   STEYSKY - Touhy
30.10.  7:40   MAGNUM - Wild Angels
30.10.  7:35   QUEEN - Hammer To Fall
30.10.  7:30   LED ZEPPELIN - D'Yer Maker
30.10.  7:26   EDGUY - King of Fools
30.10.  7:23   WANASTOVI VJECY - Kdo se bojí nesmí do nebe
30.10.  7:20   BEST COAST - In My Eyes
30.10.  7:15   WITHIN TEMPTATION - Roses
30.10.  7:12   ALIVE LIKE ME - Start Again
30.10.  7:07   T.REX - Hot Love
30.10.  7:03   DAUGHTRY - Home
30.10.  7:00   NAZARETH - This Flight Tonight
30.10.  6:56   GREEN DAY - Last Of The American Girls
30.10.  6:52   PRETTY MAIDS - Bullet for You
30.10.  6:48   ASIA - Heat of the Moment
30.10.  6:40   SIXX:A.M. - Let It Haunt You (So Beautiful
30.10.  6:36   BLACK STAR RIDERS - All Hell Breaks Loose
30.10.  6:33   KAISER CHIEFS - Ruby
30.10.  6:30   SURFER BLOOD - Take It Easy
30.10.  6:30   06:30 - Dobre ráno se Standou
30.10.  6:26   BLOSSOMS - Blow
30.10.  6:22   ROUGH CUTT - Piece of My Heart
30.10.  6:20   QUEEN - We Will Rock You
30.10.  6:14   ARCTIC MONKEYS - A Certain Romance
30.10.  6:14   06:15 - Dobre ráno se Standou
30.10.  6:10   THE KILLERS - Runaways
30.10.  6:06   BLINK-182 - Adam's Song
30.10.  6:02   TIAMAT - Visionaire
30.10.  5:59   JAMAICA - I Think I Like U 2
30.10.  5:56   PRINCE - Gold
30.10.  5:53   INXS - Beautiful Girl
30.10.  5:49   JOE COCKER - Summer in the City
30.10.  5:45   JONATAN DAVIS - What It Is
30.10.  5:42   R.E.M. - Shiny Happy People
30.10.  5:36   THE WATERBOYS - Destinies Entwined
30.10.  5:31   MAGNUM - Peaches and Cream
30.10.  5:29   BOB MOULD - Forgiveness
30.10.  5:24   PHIL COLLINS - Do You Remember?
30.10.  5:20   THE SMASHING PUMPKINS - Stand Inside Your Love
30.10.  5:15   RED HOT CHILI PEPPERS - Soul To Squeeze
30.10.  5:10   AEROSMITH - Luv XXX
30.10.  5:06   RAY WILSON - Take It Slow
30.10.  5:01   PINK FLOYD - Hey You
30.10.  4:58   THE POLICE - Can't Stand Losing You
30.10.  4:54   R.E.M. - Bad Day
30.10.  4:50   GREEN DAY - Working class hero
30.10.  4:46   LEVEL 42 - Lessons In Love
30.10.  4:42   ROD STEWART - Baby Jane
30.10.  4:37   TOM COCHRANE - No Regrets
30.10.  4:32   JOE COCKER - Tonight
30.10.  4:29   ASIA - Here Comes the Feeling
30.10.  4:26   LIQUIDO - 7"
30.10.  4:22   THE CURE - Friday I'm In Love
30.10.  4:19   GREEN DAY - Give Me Novacaine
30.10.  4:15   BOBBY MCFERIN - Dont Worry Be Happy
30.10.  4:12   SLADE - Far Far Away
30.10.  4:08   PRETTY MAIDS - Bullet for You
30.10.  4:02   THE JEFF HEALEY BAND - I Think I Love You Too Much
30.10.  3:59   TRAUTENBERK - Himlhergotdonrvetr
30.10.  3:56   PEARL JAM - Elderly Woman Behind The Count
30.10.  3:52   ROXETTE - It Must Have Been Love
30.10.  3:46   AIR SUPPLY - Making love (out of nothing at
30.10.  3:43   PRETENDERS - Don't Get Me Wrong
30.10.  3:39   URIAH HEEP - Lonely Nights
30.10.  3:36   STATUS QUO - Pictures Of Matchstick Men
30.10.  3:33   SWITCHES - Drama Queen
30.10.  3:28   MIDNIGHT OIL - In The Valley
30.10.  3:24   ROBERT PLANT - 29 Psalms
30.10.  3:19   U2 - Stay
30.10.  3:16   SLADE - Fly Me High
30.10.  3:12   DAVID BOWIE - Modern Love [Single Version]
30.10.  3:08   PRETTY MAIDS - A Heart Without A Home
30.10.  3:04   DEEP PURPLE - A Touch Away
30.10.  3:01   BETTER THAN EZRA - Good
30.10.  2:57   J.J. CALE & ERIC CLAPTON - Don't Cry Sister
30.10.  2:54   FIRST AID KIT - My Silver Lining
30.10.  2:51   THE REMBRANDTS - I'll Be There For You
30.10.  2:47   MIDNIGHT OIL - Luritja Way
30.10.  2:44   EAGLE-EYE CHERRY - Go Simmer Down
30.10.  2:40   DAVE MATTHEWS BAND - What Would You Say
30.10.  2:37   AMY MACDONALD - Spark
30.10.  2:32   QUEENSTRYCHE - Empire
30.10.  2:28   BILLY JOEL - A Matter of Trust
30.10.  2:25   THE STRANGLERS - Golden Brown
30.10.  2:20   MAGNUM - From Within
30.10.  2:16   MARIKA GOMBITOVA - Mami, mami
30.10.  2:11   R.E.M. - Man On The Moon
30.10.  2:08   MIKE OLDFIELD - Moonlight Shadow
30.10.  2:03   BRYAN ADAMS - Have You Ever Really Loved A W
30.10.  1:59   CHRIS DE BURGH - High On Emotion
30.10.  1:57   SHERYL CROW - If It Makes You Happy
30.10.  1:00   JAKUB MELÍN - New Wave
30.10.  0:55   THE OFFSPRING - The Kids Arent Alright (remix)
30.10.  0:50   PETER GABRIEL - Solsbury Hill
30.10.  0:48   UNAK - Superboy
30.10.  0:43   THE CRANBERRIES - Free To Decide
30.10.  0:40   GEORGE HARRISON - Devil's Radio
30.10.  0:35   WANASTOWI VJECY - Andělé
30.10.  0:31   FACES - Miss Judy's Farm
30.10.  0:27   SIMPLE MINDS - Whiskey in the Jar
30.10.  0:19   KEN HENSLEY - Lady In Black
30.10.  0:14   BILLY JOEL - All About Soul [Remix]
30.10.  0:11   QUEEN - We Are the Champions
30.10.  0:07   HLAVSA MILAN - Fiction / Basnici ticha
30.10.  0:03   GREEN DAY - Boulevard of Broken Dreams

------------------------ 29. října ------------------------
29.10.  23:59   TOM COCHRANE & RED RIDER - The Loading
29.10.  23:00   PETR ZLÁMAL - Rockové démanty 2.
29.10.  22:00   PETR ZLÁMAL - Rockové démanty 1.
29.10.  21:01   POŘAD Z DOMÁCÍ ROCKOVÉ SCÉNY - Rock Music
29.10.  20:58   EDDIE FONTAINE - Nothing shhaking
29.10.  20:53   LOU REED/THE VELVET UNDERGROUN - I'm Waiting for the Man
29.10.  20:50   MEFISTO - Start Gemini
29.10.  20:32   CHUCK BERRY - Together (78 RPM Record)
29.10.  20:10   GOLDEN EARING - Back Home
29.10.  20:02   ELVIS PRESLEY - Jailhouse Rock
29.10.  19:57   MOLLY HACKET - Whiskey Man
29.10.  19:54   ARETHA FRANKLIN - Ramblin
29.10.  19:47   THE STONE ROSES - I Wanna Be Adored
29.10.  19:42   DIRE STRAITS - Money For Nothing
29.10.  19:26   THE ALLMAN BROTHERS BAND - Black hearted woman
29.10.  19:18   CURE - Just Like Heaven
29.10.  19:15   CURE - Just Like Heaven
29.10.  19:12   SHOCKING BLUE - Velvet heaven
29.10.  19:03   ROCK STRING - Já blázen stál tam dál
29.10.  18:58   BRYAN ADAMS - It's Only Love (with Tina Turn
29.10.  18:55   RAINBOW - Since You Been Gone
29.10.  18:52   URGE OVERKILL - Girl, You'll Be A Woman Soon
29.10.  18:49   AXXIS - Kingdom of the Night
29.10.  18:45   KRAUSBERRY - Vlakem na Kolín
29.10.  18:40   DAVE STEWART - Heart of Stone
29.10.  18:37   THE POLICE - Spirits In The Material World
29.10.  18:34   ZZ TOP - Gimme all your lovin'
29.10.  18:30   THE SMASHING PUMPKINS - Perfect
29.10.  18:01   MAGAZÍN (ČT) - Barevný svět
29.10.  17:57   JOAN JETT & THE BLACKHEARTS - Do You Wanna Touch Me (Oh Yeah
29.10.  17:53   VILÉM ČOK - Zlatokopka
29.10.  17:49   GENESIS - Throwing It All Away
29.10.  17:44   LUCIE - Chci Zas V Tobe Spát
29.10.  17:41   YOUNG GUNS - Bones
29.10.  17:35   VEONITY - Gates of Hell
29.10.  17:31   MESYO - Jump
29.10.  17:27   ERIC CLAPTON - It's In The Way That You Use I
29.10.  17:22   ROXY MUSIC - Jealous Guy
29.10.  17:19   IVAN KRAL - Falling for You
29.10.  17:16   MIKE & THE MECHANICS - Everybody gets a second chance
29.10.  17:12   SUZANNE VEGA - Book & A Cover
29.10.  17:08   CYNDI LAUPER - She Bop
29.10.  17:04   ONE DESIRE - Down And Dirty
29.10.  17:00   STEYSKY - Pevny kod
29.10.  16:58   SANTANA - Hold On
29.10.  16:54   V.MISIK & ETC... - Veci kolem
29.10.  16:51   THE RASMUS - Sail Away
29.10.  16:47   THE WHITE STRIPES - Seven Nation Army
29.10.  16:36   MICHAEL SCHENKER FEST - The Last Supper
29.10.  16:31   DYMYTRY - Ocelová parta
29.10.  16:26   TRACY CHAPMAN - Bang, Bang, Bang
29.10.  16:22   ALICE COOPER - Hey Stoopid
29.10.  16:17   ACCEPT - Time Machine
29.10.  16:11   WHITE LION - Broken Heart
29.10.  16:08   JIMI HENDRIX - Purple Haze (1970)
29.10.  16:04   SONATA ARCTICA - Replica
29.10.  16:01   PAPA ROACH - Sometimes
29.10.  15:54   SOEN - Rival
29.10.  15:51   EAGLE-EYE CHERRY - Go Simmer Down
29.10.  15:47   HAREM SCAREM - One Of Life's Mysteries
29.10.  15:42   AXEL RUDI PELL - Strong As A Rock
29.10.  15:39   ALICE COOPER - Spark In the Dark
29.10.  15:32   PRAŽSKÝ VÝBĚR - Hrabě X
29.10.  15:28   HEAD EAST - If you knew me better
29.10.  15:24   MOTT THE HOOPLE - Golden Age Of Rock'n'roll
29.10.  15:21   NAZARETH - Carry Out Feelings
29.10.  15:17   GEORGE HARRISON - My Sweet Lord
29.10.  15:11   AEROSMITH - Luv XXX
29.10.  15:06   WHITESNAKE - Too Many Tears
29.10.  15:02   VLADIMÍR MISÍK & ETC. - Ztracený Podzim
29.10.  14:58   CAT STEVENS - Moonshadow
29.10.  14:55   ROMAN RATH - Krása střídá nádheru
29.10.  14:50   CHARON - Colder
29.10.  14:46   GUANO APES - Sunday Lover
29.10.  14:44   BLUR - Song 2
29.10.  14:41   TRI SESTRY - Den Otcu
29.10.  14:34   LUCIE - Dotknu se ohně
29.10.  14:30   BLACK SABBATH - Changes (2009 Remastered)
29.10.  14:25   STO ZVÍŘAT - Byl pozdní večer
29.10.  14:21   JOE COCKER - Don't You Love Me Anymore
29.10.  14:17   VIKTOR DYK AND WAW - Dny a týdny
29.10.  14:11   DIRE STRAITS - Sultans Of Swing
29.10.  14:08   KAISER CHIEFS - Ruby
29.10.  14:04   TORRAX - Příběhy
29.10.  14:01   STEEL PANTHER - It Won't Suck Itself (feat. Ch
29.10.  13:56   NIGHTWISH - For the Heart I Once Had
29.10.  13:47   MICHAEL KISKE - AMANDA SOMERVI - Don't Walk Away
29.10.  13:44   PLACEBO - Daddy Cool
29.10.  13:40   MAX JASON MAI - Last Forever (Miro Šmajda)
29.10.  13:37   AVANTASIA - Heart
29.10.  13:32   MOTÖRHEAD - Sympathy For The Devil
29.10.  13:26   MAGNUM - Wild Angels
29.10.  13:23   ŠKWOR - Poslouchej
29.10.  13:18   IRON MAIDEN - Out Of The Shadows
29.10.  13:14   W.E.T. - On The Run
29.10.  13:10   JUDAS PRIEST - Johnny B. Goode
29.10.  13:06   KABÁT - Western boogie
29.10.  13:02   LADY KATE - To The Edge
29.10.  12:58   XANDRIA - Sisters Of The Light
29.10.  12:54   SCORPIONS - Lust Or Love
29.10.  12:50   MILAN HLAVSA & JAN VOZÁRY - Podivuhodny mandarin
29.10.  12:47   SLADE - Myzsterious Mizster Jones
29.10.  12:43   TRAUTENBERG - Hajnej
29.10.  12:39   VLÁĎA ŠAFRÁNEK A TONDA RAUER F - Jsi to jediný
29.10.  12:34   ICED EARTH - Black Flag
29.10.  12:28   KINGOM COME - Twilight Cruiser
29.10.  12:23   MOBY - Extreme Ways (Jason Bourne)
29.10.  12:17   MANOWAR - Warriors of the World
29.10.  12:13   RAMMSTEIN - Mein Teil
29.10.  12:09   LACUNA COIL - Swamped
29.10.  12:04   WITHIN TEMPTATION - Paradise (ft. Tarja)
29.10.  12:00   STEYSKY - Máš dost
29.10.  11:56   FREEDOM CALL - M.E.T.A.L.
29.10.  11:50   BONFIRE - SDI
29.10.  11:47   VAN HALEN - Panama
29.10.  11:43   ARAKAIN AND DYMYTRY - Žít svůj sen
29.10.  11:40   ALEŠ BRICHTA - Díky za každej den
29.10.  11:37   ROBERT PALMER - Bad Case Of Loving You (Doctor
29.10.  11:33   THE ROLLING STONES - Mixed Emotions
29.10.  11:30   VIKTOR DYK - Neberou
29.10.  11:27   KROKUS - Too Hot (2010)
29.10.  11:23   AIRBOURNE - Runnin Wild
29.10.  11:20   KABÁT - Western boogie
29.10.  11:15   TRILOBIT ROCK - Ješte to není tak zlý
29.10.  10:58   NIGHTWISH - Bye Bye Beautiful
29.10.  10:55   AMARANTHE - Maximize
29.10.  10:52   DEMON DRIVE - She's In Love With You
29.10.  10:45   INSOMNIUM - While We Sleep
29.10.  10:42   KABÁT - V pekle sudy válej
29.10.  10:38   AC/DC - Have A Drink On Me
29.10.  10:35   HC3 - If You Believe
29.10.  10:31   ROXOR - Ke hvězdám
29.10.  10:28   SABATON - Resist And Bite
29.10.  10:24   HAMMERFALL - (We make) Sweden Rock
29.10.  10:18   MAJESTICA - Above the Sky
29.10.  10:14   GUANO APES - Sunday Lover
29.10.  10:10   DYNAZTY - Presence of Mind
29.10.  9:57   FOO FIGHTERS - Skin and Bones
29.10.  9:53   SCORPIONS - Ship of Fools
29.10.  9:50   SLADE - Sing Shout Knock Yourself Out
29.10.  9:46   BERLIN - Take My Breath Away
29.10.  9:41   U.D.O. - Cry Soldier Cry
29.10.  9:38   PRAGUE CONSPIRACY - Silence
29.10.  9:34   EUROPE - Sign Of The Times
29.10.  9:31   BLANC FACES - Where Do I Go from Here
29.10.  9:27   SKILLET - Anchor
29.10.  9:23   VAN HALEN - Can't Stop Lovin' You
29.10.  9:18   AC/DC - Hells Bells
29.10.  9:14   VOLBEAT - Thanks
29.10.  9:11   STATUS QUO - What you're proposin'
29.10.  9:03   220 VOLT - Eye to Eye
29.10.  9:00   SIMON & GARFUNKEL - The Sound of Silence
29.10.  8:56   KISS - Domino
29.10.  8:52   SIXPENCE NONE THE RICHER - Kiss Me
29.10.  8:44   EURYTHMICS - Sweet Dreams (Are Made of This
29.10.  8:41   AVANTASIA - Heart
29.10.  8:37   LINKIN PARK - Talking To Myself
29.10.  8:32   BRYAN ADAMS - Run to You
29.10.  8:29   QUEEN - You're My Best Friend
29.10.  8:25   R-FORCE - Nemám se rád
29.10.  8:21   ROXETTE - Dressed For Success
29.10.  8:19   EUROPE - Girl From Lebanon
29.10.  8:15   FLEETWOOD MAC - Everywhere
29.10.  8:11   T.REX - Get it on
29.10.  8:05   KEN HENSLEY - Lady In Black
29.10.  8:00   AEROSMITH - Up On The Mountain
29.10.  7:54   OASIS - Rock 'N' Roll Star
29.10.  7:49   TWENTY ONE PILOTS - Holding On To You
29.10.  7:46   THE ROLLING STONES - Highwire
29.10.  7:40   SABATON - The Carolean's Prayer
29.10.  7:36   XANDRIA - Sisters Of The Light
29.10.  7:32   TIMELESS MIRACLE - Memories
29.10.  7:28   BON JOVI - With These Two Hands
29.10.  7:24   BLINK-182 - Adam's Song
29.10.  7:19   BACHMAN - Heavy Blues
29.10.  7:15   DEEP PURPLE - Fingers To The Bone
29.10.  7:10   ZZ TOP - Legs
29.10.  7:07   ELTON JOHN - Candle In the Wind
29.10.  7:03   LENNY KRAVITZ - It Ain't Over 'Til It's Over
29.10.  6:56   OTA PETRINA - Nebýt Tebe
29.10.  6:53   METALCRAFT - Shes Like A Loaded Gun
29.10.  6:49   06:45 - Dobre ráno se Standou
29.10.  6:44   VISIONS OF ATLANTIS - Last Shut Of Your Eyes
29.10.  6:39   THE DANDY WARHOLS - You Where the Last High
29.10.  6:34   RED HOT CHILI PEPPERS - Californication
29.10.  6:30   ALŽBĚTA - Zastavte motory
29.10.  6:30   06:30 - Dobre ráno se Standou
29.10.  6:25   BIFF BYFORD - Welcome to the Show
29.10.  6:21   THE CALLING - Our Lives
29.10.  6:17   JOHN FOGERTY - Fortune Son (With Foo Fighters
29.10.  6:15   QUEEN - You're My Best Friend
29.10.  6:14   06:15 - Dobre ráno se Standou
29.10.  6:10   DEEP PURPLE - Call Of The Wild
29.10.  6:08   TŘI SESTRY - Do volební urny
29.10.  6:04   DURAN DURAN - Wild Boys
29.10.  6:00   XIII. STOLETÍ - Hodina stínů
29.10.  5:59   06:00 - Dobre ráno se Standou
29.10.  5:01   TOMÁŠ RADA - Hudební výročí
29.10.  4:56   DIRE STRAITS - When It Comes To You
29.10.  4:53   PORTLESS - Get What You Wish
29.10.  4:49   KOLLER DAVID - Zkamenely dite
29.10.  4:45   BILLY IDOL - White Wedding
29.10.  4:43   THE KOOKS - Mr. Nice Guy
29.10.  4:37   ROD STEWART - I Was Only Joking
29.10.  4:33   FOREIGNER - Midnight Blue
29.10.  4:29   JOHN LENNON - Jealous Guy
29.10.  4:26   SIMPLE PLAN - P.S. I Hate You
29.10.  4:21   JOE COCKER - Unchain My Heart
29.10.  4:18   EVERYTHING EVERYTHING - Regret
29.10.  4:14   CHRIS REA - Julia
29.10.  4:10   AC/DC - Cover You In Oil
29.10.  4:04   BONNIE TYLER - Holding Out For A Hero
29.10.  4:00   VOLBEAT - Let It Burn
29.10.  3:57   NAZARETH - Shot Me Down
29.10.  3:53   NITS - In the Dutch Mountains
29.10.  3:50   BON JOVI - I'm Your Man
29.10.  3:47   IVAN KRAL - If You Go Away
29.10.  3:42   KISS - Outta This World
29.10.  3:38   THE EAGLES - Heartache Tonight
29.10.  3:35   KINGS OF LEON - Rock City
29.10.  3:31   FINE YOUNG CANNIBALS - She Drives Me Crazy
29.10.  3:28   BILLY IDOL - Hot In The City
29.10.  3:25   KALEO - Way Down We Go
29.10.  3:20   GOTTHARD - What You Get
29.10.  3:17   54.40 - I Go Blind
29.10.  3:13   ALŽBĚTA - Vítězná
29.10.  3:10   THE OFFSPRING - The Kids Aren't Alright
29.10.  3:06   EUROPE - Heart Of Stone
29.10.  3:03   EDDIE MONEY - Take Me Home Tonight
29.10.  2:59   JAMES BLUNT - You're Beautiful
29.10.  2:59   LINKIN PARK - Valentine's Day
29.10.  2:56   FRANZ FERDINAND - Glimpse of Love
29.10.  2:52   DAVID KOLLER - Skoro bez sebe
29.10.  2:50   DEATH CAB FOR CUTIE - The Sound of Settling
29.10.  2:47   KRAUSBERRY - Nálada
29.10.  2:44   PAPA ROACH - One Track Mind
29.10.  2:39   KAMIL STŘIHAVKA - Tvou vinou
29.10.  2:36   KOLLER DAVID - Stastnej chlap
29.10.  2:34   NIRVANA - About a Girl
29.10.  2:28   THE ROLLING STONES - Wild Horses
29.10.  2:25   GREEN DAY - Bascet Case
29.10.  2:19   VOTCHI - No Mercy
29.10.  2:14   PRAŽSKÝ VÝBĚR - Pražákům je hej
29.10.  2:10   BILLY IDOL - Dancing With Myself
29.10.  2:07   NENA - Nur Geträumt (New Version)
29.10.  2:03   FOR MY PAIN - Dancer In The Dark (Feat. Miri
29.10.  1:59   DONNA LEWIS - I Love You Always Forever
29.10.  1:59   MANIC STREET PREACHERS - If You Tolerate This Your Chil
29.10.  1:55   ROONEY - When Did your Heart Go Missing
29.10.  1:51   GOTYE - Somebody That I Used To Know
29.10.  1:48   ALL THE DAY HOLIDAY - Autumn
29.10.  1:45   ŠKWOR - Vlci v koutě
29.10.  1:42   CAS HALEY - Survive
29.10.  1:38   MERCURY REV - In a funny way
29.10.  1:33   ALICE COOPER - Poison
29.10.  1:29   METALLICA - When a Blind Man Cries
29.10.  1:25   OPUS - Life Is Life
29.10.  1:20   TANITA TIKARAM - Twist in my sobriety
29.10.  1:16   SCORPIONS - Rock You Like A Hurricane
29.10.  1:11   SEAL - Kiss From A Rose
29.10.  1:07   IMAGINE DRAGONS - Hear Me
29.10.  1:04   LORDI - Call of the Wedding
29.10.  1:01   GARRETT WALL BAND - Jealousy
29.10.  0:56   NIGHTWISH - Wish I Had An Angel
29.10.  0:52   FIND ME - Dark Angel
29.10.  0:49   FRANZ FERDINAND - Finally
29.10.  0:46   ROXETTE - Sleeping In My Car
29.10.  0:42   AC/DC - Beating Around The Bush
29.10.  0:00   JENDA KULÍK - Starej pes hraje JAZZ
29.10.  0:00   ELSINORE - The General

| | |
| --- | --- |
| Celkem | 756989 |
| Říjen | 114270 |
| Dnes | 169 |
| Online | 2 |